We aim to enhance the project management skills of project managers and product owners. Our goal is to ensure that after the training, participants have a basic understanding of the importance of projects and agile project management principles. They will also receive practical tips and tools for successful project management and resolving potential issues. Our experts have years of experience in various projects, organizations, and practices. Thanks to this, we can tailor the most suitable agile project management training for you, which serves your needs.
Course structure
The training provides a comprehensive and modular learning path, divided into four parts:
Agile Project Management

Identifying different types of projects
Comparing project and product thinking
Procurement and contracts for projects
Step-by-step project implementation

Project Execution

Team building and vendor collaboration
Agile methodologies: Scrum and Kanban
Tracking and managing project progress on the Jira platform

Continuous Learning and Problem Solving

Continuous feedback cycle and learning
Communication and change management
Quality assurance, testing, and project closure

Project Leadership and Conflict Management

Leadership from within
Leadership from the perspectives of tasks and people
Problem detection and root cause analysis
Common problem situations and their solutions
This training provides a comprehensive understanding of agile project management and its various perspectives. Throughout the course, you will learn to apply different leadership methods in problem and conflict situations. Join us to build strong expertise and successful project leadership from both the project and team standpoint.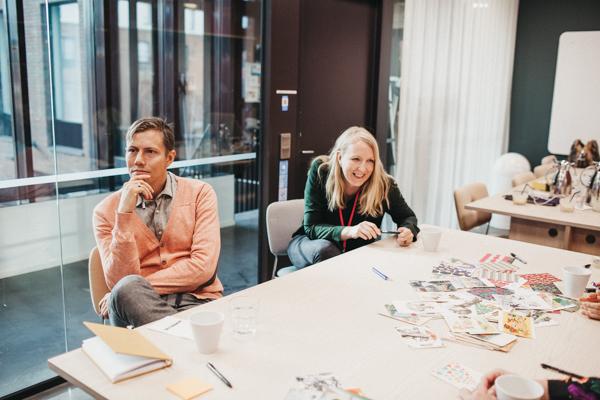 Who is the training suitable for?
The course is designed for both novice and experienced project managers, team members, and anyone looking to deepen their understanding of agile project management. Whether it's software development, product management, or any other project, the course provides valuable expertise that can elevate your projects to the next level.
By choosing the Agile Project Management course, you are investing in your future success in project management. Join us to learn and network with other project professionals. Secure your spot in the course and get ready to take steps towards more efficient and effective project management.
This workshop is organized on a customized basis, typically spanning one day. The workshop is best conducted in a classroom setting or virtually, split over two days.
Request a quote for the training for your organization
Would you like this training for your own team? The training can also be customized to suit your organization's specific needs. Request a quote for this training!